The tour starts from Piazza della Repubblica, the place where the forum was born, the center of the city, and where the two main roads of the Roman Cortona, the Cardo and Decumanus, intersected. On the square there are important historical buildings.Continuing in Cortona we arrive in Piazza Signorelli, where Palazzo Casali overlooks the Museo dell'Accademia Etrusca, MAEC.  Going down Via Casali, we will reach Piazza del Duomo, where there is the Cathedral dedicated to Santa Maria Assunta, built above the ancient Parish Church of the 11th century. Continuing along Via Jannelli, we stop for an external visit to the typical Medieval Houses. From here we return to Piazza della Repubblica walking along the main street of the city, Via Nazionale, called by the Cortonesi Rugapiana, passing along Palaces, shops and typical restaurants, until we reach the third and final square, Piazza Garibaldi, "a terrace" where it is possible to admire the beautiful view of the Valdichiana.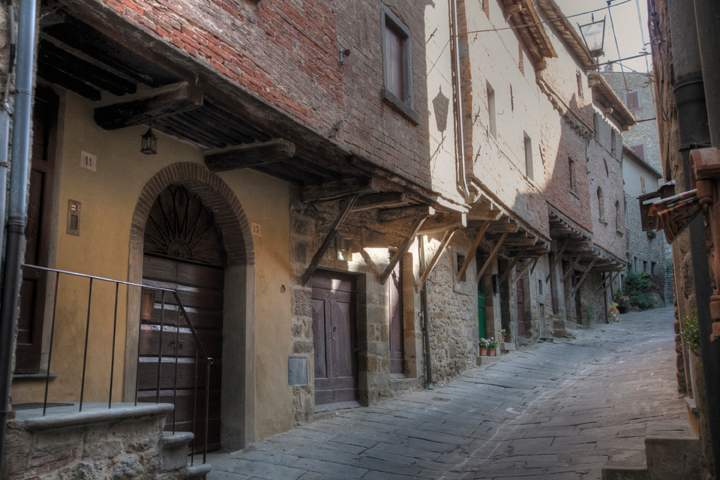 Where and When
Personalized tours every month of the year, to discover the beauty of Cortona in the four seasons.
---
Book your personalized tour of the city and discover the panorama that made actors and writers fall in love.