Montepulciano and Val d'Orcia
Montepulcianono offers a unique panorama thanks to its position between a hill that separates the Valdichiana from the Val d'Orcia. For its important civil and religious buildings it is defined as "the Pearl of the Renaissance". Walking through the historic center we can admire the many cellars that characterize it. Montepulciano is known worldwide for the production of Vino Nobile. In the upper part of the city is Piazza Grande, the monumental center of Montepulciano, overlooked by important buildings; Palazzo Comunale, Palazzo Tarugi, the Cathedral and Palazzo Contucci. During the walk, do not miss the opportunity to visit the unique cellars inside Renaissance palaces which will lead you to discover real underground cellars among the tunnels.
Pienza, an enchanting village overlooking the Val d'Orcia, has been a UNESCO heritage site since 1996. It is known as the city of Pope Pius II, Enea Silvio Piccolomini, who transformed it into the "Ideal City", because it still transmits to us urbanistic canons of the Renaissance for the organization of spaces and perspectives of sixteenth-century squares and palaces.
Pienza is known for its excellent product, pecorino, and for this reason you cannot miss the opportunity to taste it in a typical restaurant in the historic centre. During the walk, Pienza will surprise us with its alleys full of flowers, colors and breathtaking views. Not only that, we will have fun finding some streets with romantic names such as Via del Bacio, Via dell'Amore and Via della Fortuna.
San Quirico d'Orcia, is an ancient walled village located in the heart of the beautiful Val d'Orcia and since the Middle Ages an important reception center for pilgrims who traveled the Via Francigena to go to Rome. Walking along the main street of the village, via Dante Alighieri, we will find the main historic buildings of San Quirico: the Collegiata, Palazzo Chigi, the Church of San Francesco and the Church of Santa Maria Assunta. To these are added the beautiful garden of the Horti Leonini, a perfect example of the classic Italian gardens of the 16th century and on the opposite side, behind the Church of Santa Maria Assunta, the lovely Rose Garden.
---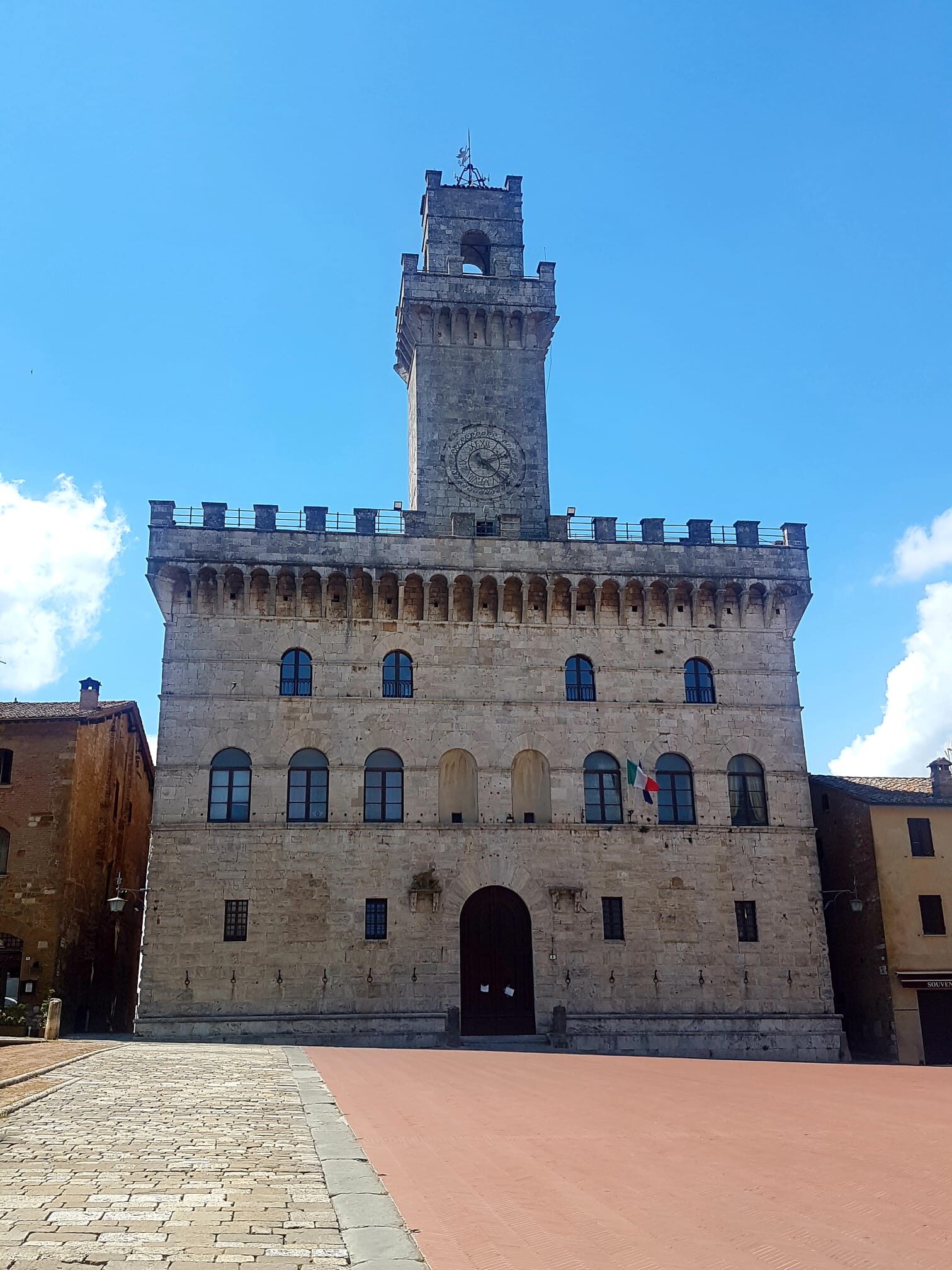 ---
---
All we have to do is admire firsthand the wonderful panoramas that we often find on postcards and books all over the world and made famous in the movies!