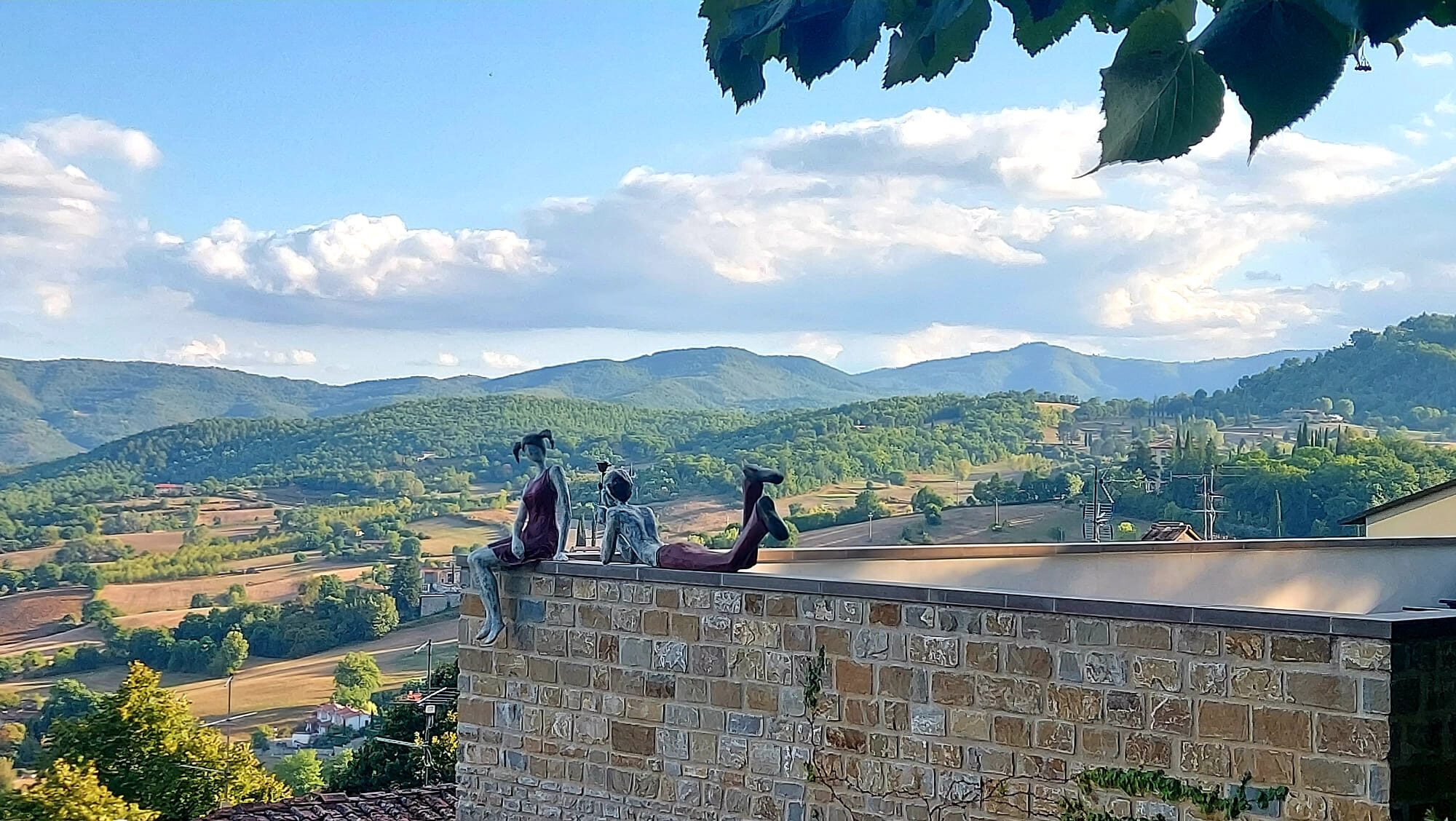 We are located in the heart of Casentino. The medieval village of Poppi, at the top of a hill, is unmistakable due to the presence of a large castle which dominates a good part of the Casentino Valley. Going up from the historic center through its palaces, churches, elegant villages accompanied by arcades and narrow alleys, we reach the Castle of the Conti Guidi dating back to the 13th century.
Leaving Poppi we head towards Stia, a small village famous for its historic woolen mill, today the Museum of the art of wool. Walking through the town, entering the shops where you can find clothing, in wool and Casentino cloth, you can try on the "Audrey" model coat and relive one of the most famous scenes from the film "Breakfast at Tiffany's". The historic center of Stia gathers around a square flanked by arcades, Piazza Tanucci, overlooked by the beautiful 12th century Pieve di Santa Maria Assunta. Walking both for Stia and Poppi we will also cover some stages and relive some scenes from the famous film by Pieraccioni "Il Ciclone".
From here it is possible to continue and decide to visit Pievi ( Parish Churches) or important religious centers such as the Sanctuary of La Verna and the Monastery and Hermitage of Camaldoli.
Visit the Casentino and dive into the past in a mystical and solitary valley between Florence and Arezzo!
---
---
---